Subscribe As Morningstar Investment Management's head of retirement research, David Blanchett, PhD, CFA, CFP® is driven to uncover ways people, and advisors, can create better outcomes. In this episode, David shares some of the latest insight he's gained through his research, covering everything from the...
Tags: Annuities Insurance Investing ltc Podcast Retirement Planning RIAs Trends
FOR FINANCIAL PROFESSIONAL USE ONLY. NOT TO BE USED FOR CONSUMER SOLICITATION PURPOSES.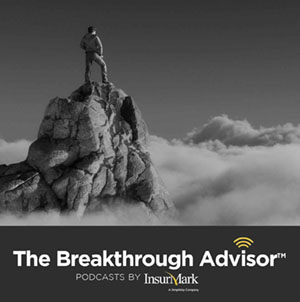 Breakthrough Advisor
InsurMark
Welcome to The Breakthrough Advisor. In this podcast we inspire advisors with ideas and pathways to break through barriers and build a thriving retirement income business.