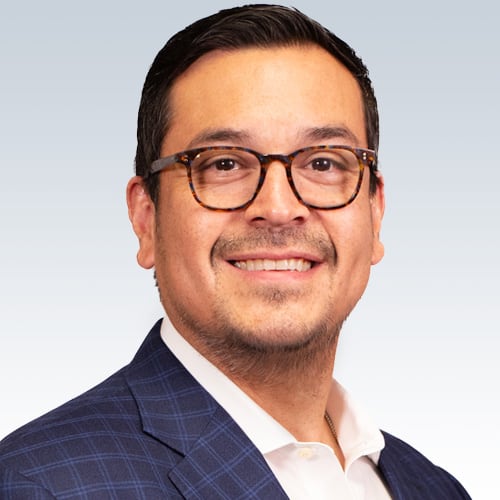 Tony Sifuentes
Senior VP, Advisor Development Consultant
---
---
---
About Me
Having spent over 20 years with InsurMark, one of the oldest continuously running marketing organizations in the industry, I have developed a comprehensive understanding of the products, marketing techniques and sales strategies that help advisors grow their practices. By evaluating the pros and cons of each particular solution and how it may fit in a specific client situation, I help advisors repeatedly do the right thing and reap the rewards for doing so. With the support of my team, we provide strategic marketing consultations that include business planning, advanced case design and sales strategy development.
I pride myself on being an advisor's advisor. My goal is to perform complete due diligence on all carriers and products to recommend only the best of the best to those I serve. Because of my unwavering work ethic and commitment to helping my advisors achieve heightened levels of success, I have had the privilege of working with some of the top advisors in the nation, including Senior Market Advisor's 2012 Advisor of the Year. Through my constant efforts to help advisors conduct better business that closes more sales, I am honored to have been named InsurMark's 2009 and 2011 Employee of the Year.
Who benefits
Driven financial advisors who've built a solid foundation for their practice and are interested in working with a seasoned professional who can provide a consistent stream of business-generating ideas that ultimately enhance annuity and life insurance production and increase assets under management (AUM).
What I can deliver
By working with an experienced professional who is both life and securities licensed, you can maximize the value of support and advice from someone who understands the challenges you face in your practice every day. My advisors rely on me to work tirelessly on their behalf and leverage our partnership to streamline business operations, refine their marketing and close a larger quantity of high-quality sales.
Meet the Team
Steve Loving
Life Advisor Development Consultant
---
Jeff Sather
ABLTC Advisor Development Consultant
---
Maria Thibodeaux
Life Insurance Case Manager
---
Binh Nguyen
Life Case Design Specialist
---
Aaron Lee
Advisor Contracting Leader
---
Katy Christy
Annuity Case Manager
---
Michelle Anderson
Annuity Case Manager