This week, the Chief Planning Officer at Buckingham Wealth Partners, Jeff Levine, joins Jack Martin to unveil what to expect in 2022 to effectively plan and prepare your client taxes. Jeff also highlights critical considerations to lower your client's long-term tax spending.
Tags: Podcast Retirement Planning RIAs Taxes
FOR FINANCIAL PROFESSIONAL USE ONLY. NOT TO BE USED FOR CONSUMER SOLICITATION PURPOSES.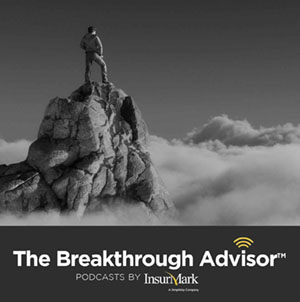 Breakthrough Advisor
InsurMark
Welcome to The Breakthrough Advisor. In this podcast we inspire advisors with ideas and pathways to break through barriers and build a thriving retirement income business.