Subscribe While June is annuity awareness month, this week's conversation goes beyond just annuities to encapsulate many other retirement-related components. In this episode, economist, author, and retirement expert Tom Hegna joins Jack Martin to break down valuable retirement considerations. Covering everything from retirement income and...
FOR FINANCIAL PROFESSIONAL USE ONLY. NOT TO BE USED FOR CONSUMER SOLICITATION PURPOSES.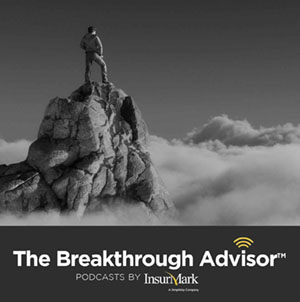 Breakthrough Advisor
InsurMark
Welcome to The Breakthrough Advisor. In this podcast we inspire advisors with ideas and pathways to break through barriers and build a thriving retirement income business.