Subscribe Are you equipped to be the resource your clients need in the 21st century? In this episode, Steve Kerns, president and founder of InsurMark, uncovers three irreversible trends that are pushing advisors to adapt or die. Steve also explains how an ADO can help...
Tags: ADOs FinTech Investing Podcast Retirement Planning RIAs Sustainability Trends
FOR FINANCIAL PROFESSIONAL USE ONLY. NOT TO BE USED FOR CONSUMER SOLICITATION PURPOSES.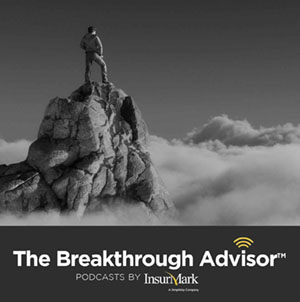 Breakthrough Advisor
InsurMark
Welcome to The Breakthrough Advisor. In this podcast we inspire advisors with ideas and pathways to break through barriers and build a thriving retirement income business.