Subscribe Advisors, you're likely busy helping clients get their plans in place for the new year. But have you made time to build your own 2021 business plan? In this episode, join coach Joe Lukacs as he unveils best practices for advisor business planning. He...
Tags: Business Development Marketing Podcast RIAs Sustainability
FOR FINANCIAL PROFESSIONAL USE ONLY. NOT TO BE USED FOR CONSUMER SOLICITATION PURPOSES.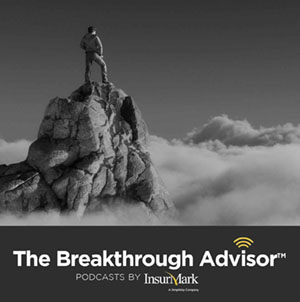 Breakthrough Advisor
InsurMark
Welcome to The Breakthrough Advisor. In this podcast we inspire advisors with ideas and pathways to break through barriers and build a thriving retirement income business.