Advisors, what do you expect from your website? In this episode, Jack Martin speaks with Graham Turner, the CEO of Advisor Websites, to dig into the elements of advisor websites. With valuable advice for financial advisors heading into 2022, Graham helps you better understand what...
Tags: Podcast
FOR FINANCIAL PROFESSIONAL USE ONLY. NOT TO BE USED FOR CONSUMER SOLICITATION PURPOSES.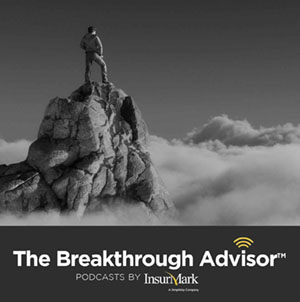 Breakthrough Advisor
InsurMark
Welcome to The Breakthrough Advisor. In this podcast we inspire advisors with ideas and pathways to break through barriers and build a thriving retirement income business.